Frank's Favorites Groups – professional related groups that I'm associated with and participate actively.
Limited WIP Society
– (click on image) is intended to be the home of the Kanban for software development community. Here you'll find a number of resources and links to help introduce you with applying the kanban method to your software development process.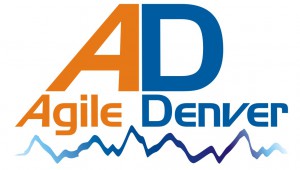 Agile Denver
- (click on image to visit the Agile Denver Meetup site) formerly the Denver XP user group, has been around a long time, in large part due to the dedication of Alex Viggio. I've attended presentations since 2004 and in 2009 became a part of the leadership group. While not on the board today, I continue to provide support as a volunteer. To visit the associated Agile Denver LinkedIn site click
here
.

Agile Denver Kanban SIG – is a forum for those interested in learning more with others about applying lean principles, and concepts of pull and kanban, (flow concepts/queueing systems) to assist with improving and creating predictable business workflow processes. It is a special interest group of the Agile Denver user group, and is associated with the Limited WIP Society, and also with Lean & Kanban University (LKU).
The Agile Denver Kanban SIG started back in June of 2011. We meet monthly (usually 2nd Thu from 6:00 pm to 8:00 pm) except for month the annual Mile High Agile conference occurs (usually in April), and we also take off Dec. to help limit our personal WIP during this busy time for most of us.
We post meeting info as events on the Agile Denver Meetup site, and as discussions on the Agile Denver LinkedIn group site (see above group). If  you're registered on either site and your settings allow, you'll receive these notifications. [Note: In early January 2014 we stopped using the Agile Denver Kanban SIG LinkedIn subgroup and will close that down soon.]
Yahoo KanbanDev Group
– (click on image) a discussion group aimed toward current practitioners of the Kanban Method as first described by David Anderson in 2007, and since adopted by many reporting on their implementations here. New members are also recommended to visit the
Limited WIP Society
, where a list of useful resources can be found, including relevant blogs and published articles.