Professional Groups:
Agile Denver Kanban SIG – I helped start this special interest group in June 2011, as a forum for those interested in learning more with others about applying lean principles, and concepts of pull, kanban, and flow/queueing systems to assist with improving and creating predictable business workflow processes. We meet monthly (2nd Thu from 6:00 pm to 8:00 pm) except for the month the annual Mile High Agile conference occurs (usually April), and we also take off Dec. to help limit our personal WIP during this busy time for most of us. We post meeting info as events on the Agile Denver Meetup site.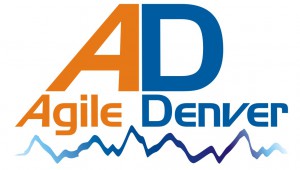 Agile Denver
– formerly the Denver XP user group, has been around a long time, in large part due to the dedication of Alex Viggio. I've attended presentations since 2004 and in 2009 became a part of the leadership group and the first Agile Denver Board of Directors. While not on the Board of Directors today, I continue to provide support as a volunteer and as a member of the Agile Denver Advisory Board.
Lean Kanban University KCP
 – as a KCP, I've been actively involved with LKU's annual North America conferences, attending each one since the first in 2009. See my 
Past Events
page for more info on these conferences and the LKU leadership retreats that I've attended.